Отзывы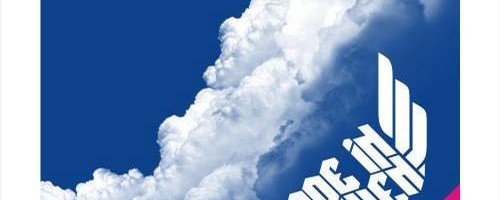 ОТЗЫВЫ: Made In Heaven Records Compilation. Vol 2
Sasha Le Monnier (Proton,DI.FM,Stripped Digital)
Key900, Vigil Coma are my favs, thanks
Silky JacK (culpa-events.be, zenfm.be, rs1.be, westradio.gr, bhotradio.be)
Turn on has a cool laidback groove, nice..Togethering reminds me of that
fabulous 90's house, so mighy fine there…Vigil coma is breathing emotion; so
need it!Pink Ears, interesting combo of firm beats and mystic voice; again that
basic house feel… ecstatic memories :))Well done on this ep, will play several
tracks in my Easy Notes radio show..All info: https://www.facebook.com/groups/
easynotes
d-phrag (friskyradio.com)
nice job from Key900, Jozhy K, Vigil Coma, will support
Gabi Newman (barcelona)
turn on
Markus Schulz (Coldharbour)
Thanks so much!
Richie Hawtin (Minus)
download for r hawtin
david moreno
Maravellous Compilation!!!Full Support@ibizaglobalradio
David Herrero ((Defected,Ole Music))
great release ! support! thanks
Indy Lopez (Musiczone records Label Owner)
i will try burundi
Fady Ferraye (Hurly Burly,B018,Audio Therapy)
I like Pink Ears.
Rafaella Spinazze
txs. might support the deepest sounds.
David Forés
Well done it guys, fantastic work.
J.M. BONO
Perfect compilation!!!
Tamara Montenegro (NOSI Music, AoA, Incense)
great compilation! every song is quality!
Brisboys (John)
quality release, full support 🙂
GEMMA FURBANK (UNIONLABEL.IT/MANCHESTERGLOBAL.CO.UK/
DANCERADIO.CA)
Great pack – well done guys 🙂
Matt Darey (Nocturnal Global)
Downloaded for Matt Darey. Thank you!
dj.monique 69
Goooood…Thanksss
Sander Kleinenberg (Little Mountain / This Is / Renaissance / GU / Audio
Therapy)
Thanks! Downloading for Sander Kleinenberg.
Spartaque (1605/IAMT/Toolroom)
support!!
James Benitez
turn on + pink ears for me ,-)
YVES EAUX
Supporting!
Jonathn Cowan (Pacha Ibiza Resident / Shine @ shelborne)
summer
Noel Sanger (Dissident)
nice tunes, downloading
David Vendetta (AVE MIX)
Cool package.
Dj Samer (Spundae, Jetlag, frisky, Pangea, Source of Gravity )
Support
JP Chronic (Magnetic, Digital traffik, HSO, Cubism, Frequenza Limited)
Feels like summer, will play & support in Ibiza 🙂
Osuna Paco (Plus 8)
downloaded thank you 🙂
UGLH
Pink ears for us thanks
Juanita Ramírez
Oh full support, we´ll play it on Sello Amigo Radioshow!!!!!
Conecta FM
Great compilation. Full support
Prudo / Alfa Romero (Alfa Romero Recordings)
nice compilation.
SUBMANTRA (LOCO/ I REC /SAVE ROOM/REISEI/DCS/IRMA)
Key 900 is for me… I will play for sure, thanks!
Ivankof
Good compilation, very fresh!!
DJ Lion (Hotfingers&303,CSR,Definitive,Stereo,BeatFreak,Natura Viva)
Good Compilation SUPORT !!!
Sasha Agressor(Ikanos Rec,Get High Music,DO2Night,LondonMusic)
wow!!! full supprot from me 4 all tracks!!!
Dj Howard aka Bside
This cool, Sound on my radio program.http://www.ciberdelia.com/
radio_2620131.html
DJ Style (Knob Records)
nice tunes
Agent Greg (Recharged Music,Paradise club(Mykonos/Greece),NRJ radio
Athens)
some good fillers gathered here!
Jose Diaz (Molacacho Records)
Burundi for me….Thnx
Marcelo Nassi (i Records)
great, i like!!!
Jason (Evoked, Polytechnic, San Holo, Lowlife Originals)
Dub Makers!!! Amazing tunes here
Fernando Ferreyra (Frisky | Mistique)
Awesome Housy Compilation, thanks
Deep Future (GU, Gruuv)
Some nice tracks here . Downloading tnx
Sezer Uysal aka Spennu (Ministry Of Sound, Radio FG)
key900 is for me, thanks !
Fapples
got some nice grooves here, will test some
Da Lukas (Snatch!, Hysterical, Sudbeat, Ministry Of Sound.. )
nice tracks!thanks
Jordi Villalta
great compilation!! thanx
Stefan Weise (Proton Label Family, Proton Radio)
interesting sounds. will try out.
Rayco Galván (Reisei/Beat tech/)
Thanks ¡¡ Great Work ¡¡ Support 100%Yeah ¡¡
Mario Spit (Consumed Records)
Deep inside me is cool. thx
Jorge Navarro (Mega Radio Valencia)
GOOD COMPILATION
DMA (Balkan Connection, Balkan Connection South America, Soulman Musi)
I like Burundi and Pink Ears. Thanks!
Facundo Mohrr (Sudbeat, Sprout, Stripped)
great music here, support. thank you!
Luciano
Thanks a lot for the music! L
Aquarium Punks
Full support, great compilation!Thx
Kosik & Fern
Good Compilation!!!))
Bellow
Thanks! Really good compilation!
Niki Belucci
great